My favourite thing about summer? Markets, of course! Nothing beats walking through a farmer's market on a beautiful summer day and checking out what all of the Vancouver locals bring to the table. Farmer's markets aren't just for grabbing some groceries. You can also pick up cool crafts and trinkets to fill your home, mingle with local vendors, or have a really cute date (think: shopping for the perfect picnic!).
If you're as excited for market season as I am, you'll be happy to know that a lot of markets are opening in May! Here's your guide to Vancouver's farmer's markets:
YALETOWN
May 5- October 27, 2016
1200 Mainland Street
Thursdays 2pm-6pm
Photo cred: gastrofork.ca
Now in their third season, Yaletown market is growing rapidly. With convenient access (as it is located right on the Canada Line Station), you will find a wide range of products from liquor, crafts, meat, flowers, to beauty and pet products. What better reason to spend a day in Yaletown?
TROUT LAKE
May 7- October 22, 2016
Lakewood Drive and 13th Ave
Saturdays 9am-2pm
Photo cred: www.vancouversun.com
Trout Lake is home to one of the greats! This market started out in 1995, as 14 farmers began selling their products, and has since blown up into Van's most popular market venue. You will sample artisanal breads and preservatives, treat yourself to organic eggs, and be amazed by the sheer volume of quality produce. Get ready, folks!
KITSILANO
May 8-October 23, 2016
Kitsilano Community Centre, Larch Street
Sundays 10am-2pm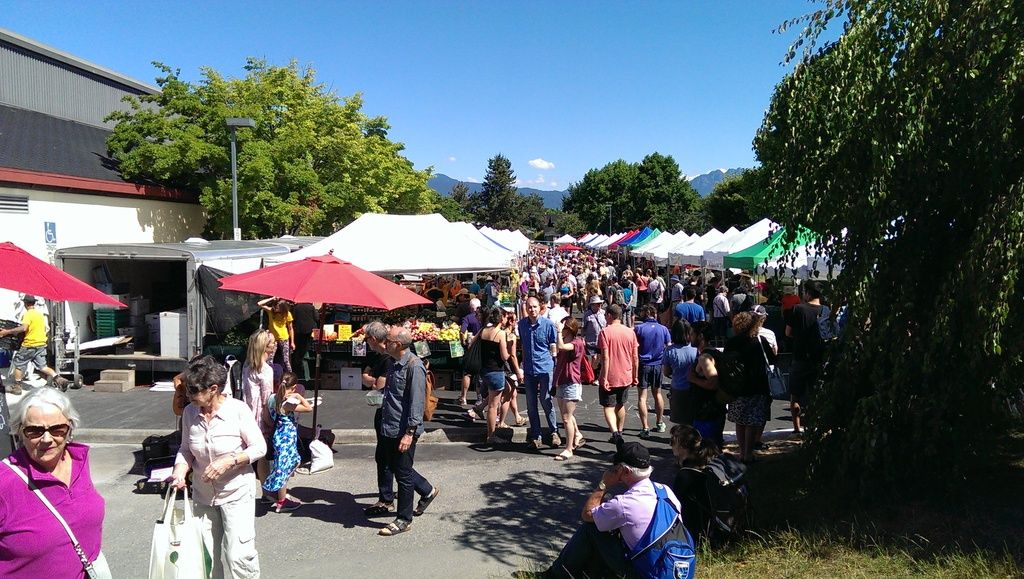 Photo cred: eatlocal.org
You are all invited to witness the parking lot of the Kits Community Centre transformed into a wonderful array of local vendors with live music by local musicians. There is no better reason to leave the house on a Sunday than fresh produce, meat, cheese, seafood, and baked goods. You will also find gorgeous crafts and art for sale. Coffee and hot food are available on site and kids are welcome to check out the nearby playground and waterpark. Sunday truly is the best day of the week!
WEST END
May 28-October 22, 2016
Comox Street
Saturdays 9am-2pm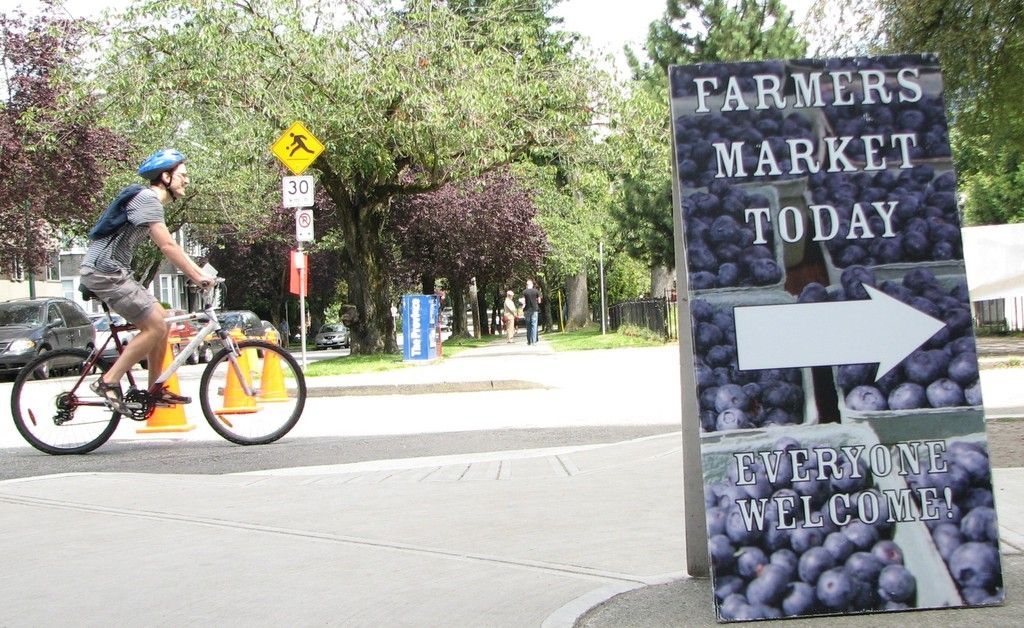 Photo cred: www.vancouverisawesome.com
Here's a market you might not have heard of. Right in the heart of Vancouver's West End, overlooking Nelson Park, and right next to the community gardens, this market is definitely worth a visit. Take a nice stroll, enjoy some hot coffee, check out the food trucks, and pick up your produce for the week all in one shot. Enjoy!
MAIN STREET STATION
June 1-October 5, 2016
1100 Station Street
Wednesdays 2pm-6pm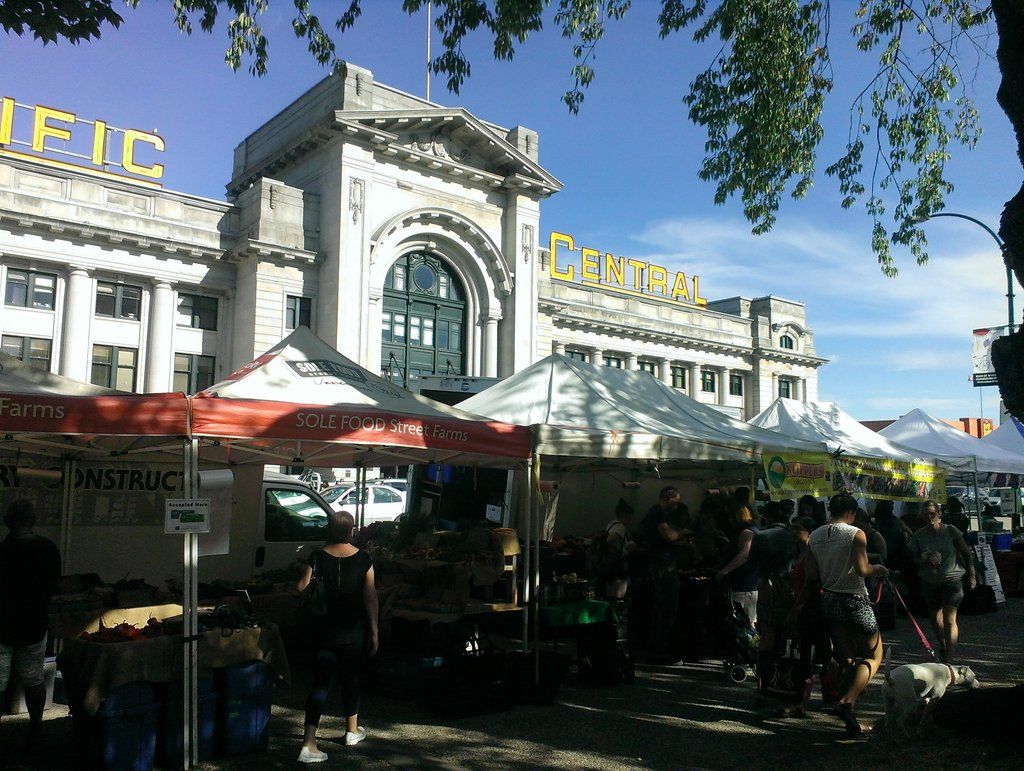 Photo cred: eatlocal.org
Main Street Market is ideally located for the commuter, right at the intersection of Main and Terminal. Vendors are located on the east side of Thornton Park along the sidewalk on Station Street. Check out a wide selection of vendors selling everything from food to art. You'll also be able to stick around and grab some dinner from one of the onsite hot food vendors. .
MT PLEASANT
June 12-October 9, 2016
2300 Guelph Street
Sundays 10am-2pm
Photo cred: www.insidevancouver.ca
Mt Pleasant is a beautiful location, and so if you fancy a stroll, what better place to visit a market this season? Enjoy the fresh fish, delicious produce and grab some flowers to brighten up your home for the summer. This little market has a lot to offer, so take your time.
There is no better way to support your community than buying local. Give these markets a visit and enjoy the season. I can't wait!