If you and your special someone have decided to tie the knot in Vancouver, there is no shortage of amazing places to do so. The problem is a ton of choices isn't always a good thing. Planning your special day can turn into a serious headache really quickly, so I've decided to try and give you a hand. Here are 10 stunning wedding venues in Vancouver. Trust me, you'll want to get married immediately!
Marriott Pinnacle Hotel Vancouver
Photo cred: vancitybride.com
This stunning downtown location offers 13 different event rooms for couples to choose from. Each offers different views, sizes, designs, and more. All rooms are very flexible when it comes to decor and design so you can choose one that best suits your needs. You can also plan your special day outdoors, as their outdoor accommodations are equally gorgeous. This elegant hotel in the heart of the city is an ideal venue for locals or couples traveling for their big day.
Photo cred: www.willpursell.com
Weddings at The Vancouver club are simply stunning. Located in a beautiful Vancouver heritage building, The Vancouver Club was established in the heart of Vancouver in 1889. It's a place for people to dine, hangout, relax, and get to know some of Vancouver's finest. Their weddings combine an elegant and urban feel to make your special day unforgettable. Their staff are beyond helpful, and they will be there to guide you every step of the way.
Photo cred: cecilgreenpark.ubc.ca
Picture this: A ceremony in a private garden, cocktails on a covered terrace, and a seated dinner on the terrace as well! This magical venue is the garden wedding you've always wanted. Located at UBC, you won't believe how green and lush it truly is. With your booking you get access to the main floor of the house, covered terrace, garden, and grounds, set up and take down, and post event cleaning!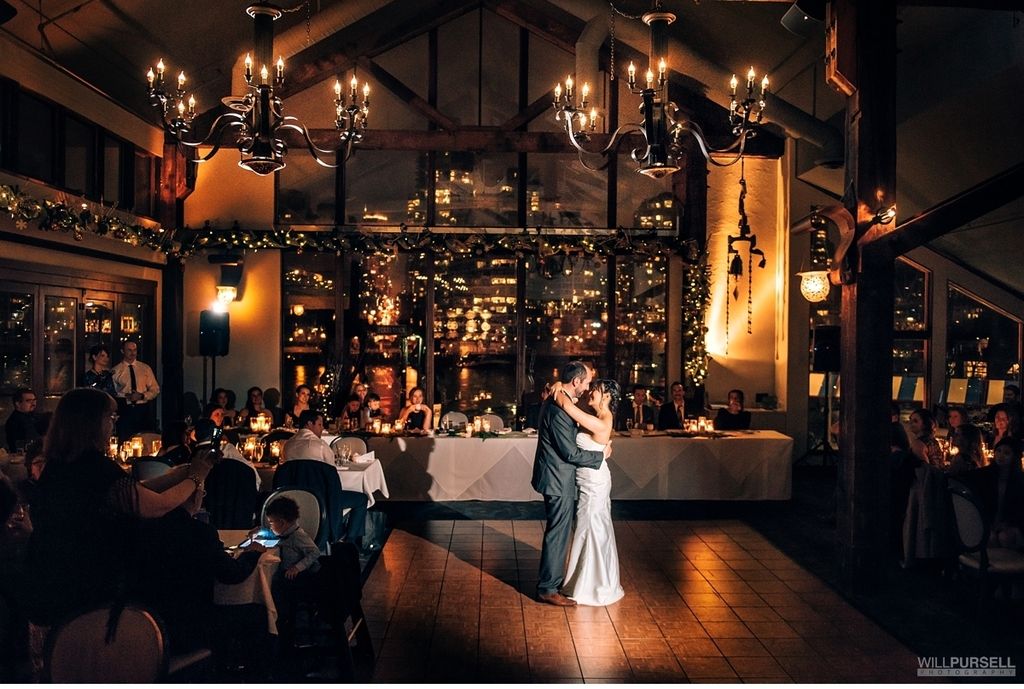 Photo cred: www.willpursell.com
Located on Granville Island, this venue offers jaw dropping views of the Vancouver skyline. They have delicious cuisine, delightful staff, and perfect views for your special moments. They are flexible and willing to customize your wedding to suit you and your guests. Bridges has been a landmark of Vancouver's waterfront for over 30 years.
Penthouse Event & Business Suite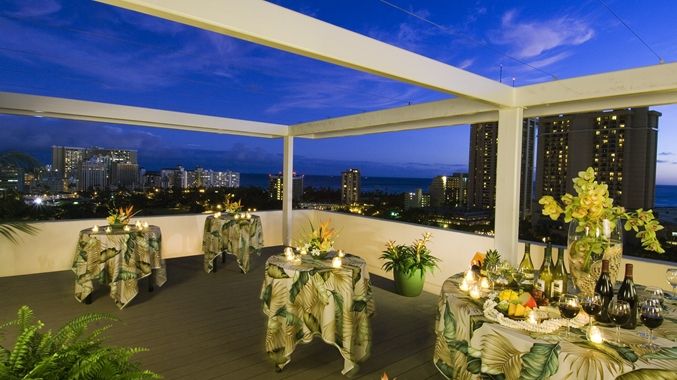 Photo cred: doubletree3.hilton.com
If you're looking to have a trendy, modern wedding in Vancouver, this is the place for you! This hotspot serves as an executive/social shared space for events, meetings, and gatherings. The signature penthouse terrace is an incredible place to exchange your vows surrounded by those you love. It's sleek, chic, and perfect for a couple looking to do something different.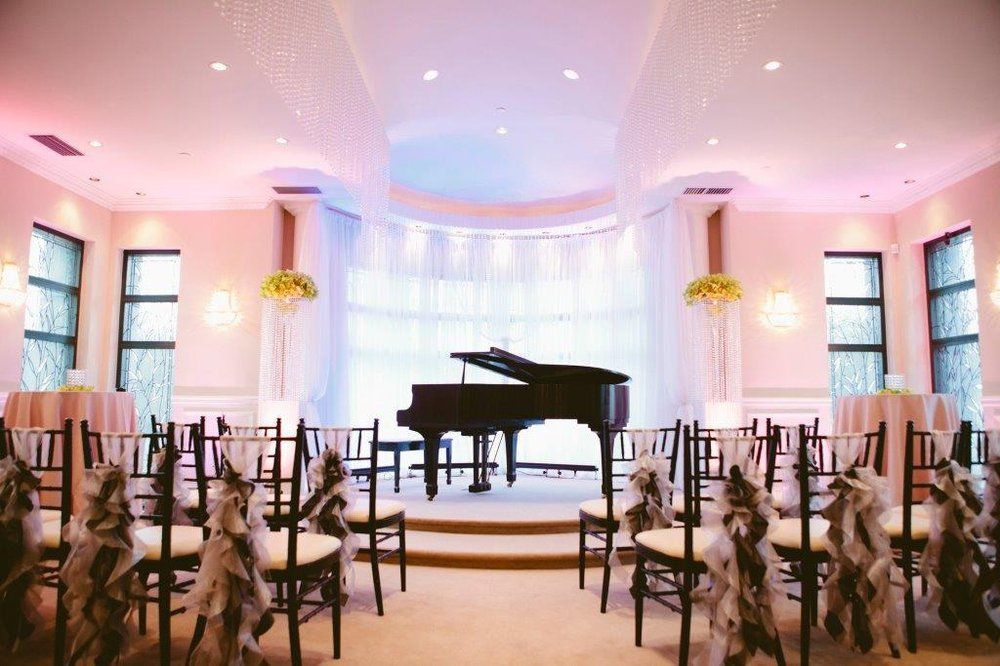 Photo cred: www.yelp.ca
If you know Vancouver, you know Stanley Park. You've probably spent many afternoons in this park, taken many strolls through it, and grown to love it like home. So why not get married in it? The Chapel is located right at the entrance of the renowned 1000 acre park. It's a lovely little chapel with a grand piano and it's in the most scenic of settings.
Photo cred: www.dsoleil.com
Also known as DAC, this venue is known for its amazing scenery and location. The catering is unbelievable, the service is splendid, and you couldn't pick a better place for your special day! Located at the STFU Burnaby Campus, you will find natural timbers, stone fireplaces, and nothing but greenery. From this venue you can take in views of the Indian Arm and North Shore mountains. The upper level consists of the dining room, bar, and dance floor, while the lower level includes two reception and meeting rooms. On both levels there is stunning outdoor decks.
Photo cred: www.vancouverrowingclub.ca
Another wonderful venue nestled in Vancouver's Stanley Park! This heritage building was opened in 1911 and still has nothing but character. The venue holds three different rooms to suit your needs, and is just a quick commute to downtown. All three of the rooms offer balcony access and amazing views. The waterfront building is perfect for gorgeous wedding photos and a night you'll never forget.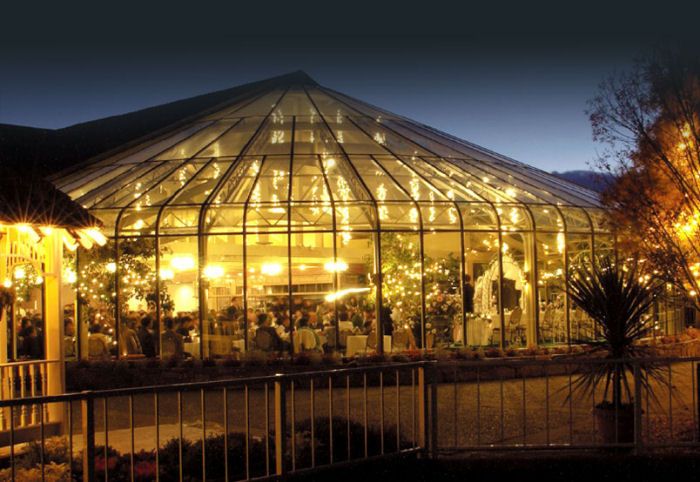 Photo cred: www.newlandsgolf.com
Looking to get married in Langley? We've got the place for you! This venue is truly something different with wall-to-ceiling windows looking out onto the course. Get married outside under a stunning gazebo and bring your guests indoors to be treated like royalty. This venue offers full planning packages so you won't have to lift a finger!
Dr. Sun Yat-Sen Classical Chinese Gardens
Photo cred: vancouverchinesegarden.com
If you want to have a unique wedding in Vancouver, these Chinese Gardens might just be the perfect place. With covered pathways, pavilions, and courtyards, you'll feel like you've stepped out of Vancouver. The venue only hosts evening weddings, so you will have a beautiful lit wedding as the sun goes down over the lovely architecture the gardens have to offer.